A Discount Just For You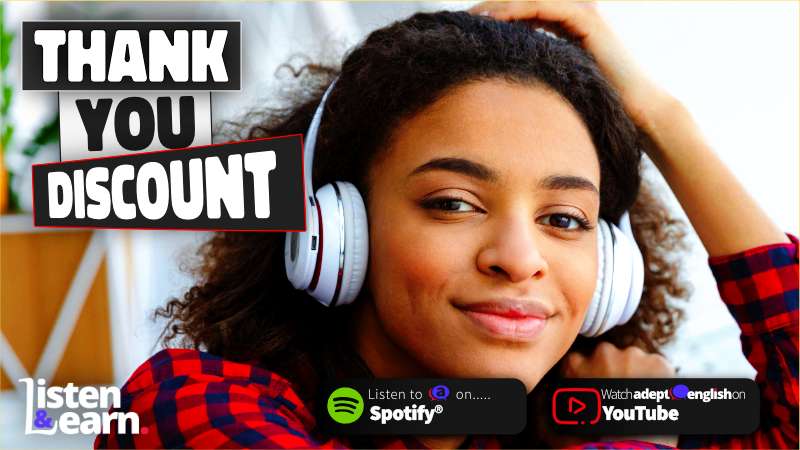 📝 Author: Andrew
📅 Published:
💬 445 words ⏳ Reading Time 3 min
Hello - You've Found Our Discount Page!
Thank you for taking the time to listen to our 7 rules of Adept English language course. Here, on this page, you can get exclusive access to a discount on our most popular courses.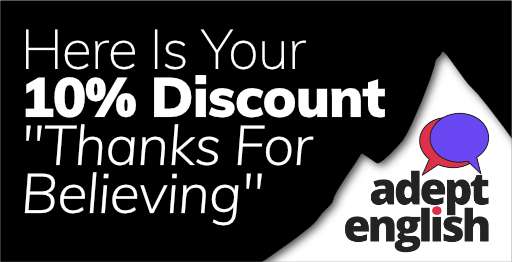 Note: If you want both courses, just click on one and then the other before you checkout! 🙂
Just CLICK The Course That Interests You...
Click on the image of the course you want, your 10% discount will be automatically applied in the shopping cart.
We help 100,000's of students learn to speak English using our listen & learn system. We talk to students and listen to the same pain and problems, over and over. We know what you are going through, we know the common problems, we know how to help you learn to speak English fluently.
"Penny Wise & Pound Foolish," Robert Burton
We know English language students, just like you, are spending a lot of money, £££'s!, on traditional learning courses & classes.
We are experts in teaching English listening, fluency, and pronunciation. We explain the learn to speak part of English much better than traditional courses for a fraction of the price. You can learn more about our English language courses here, both the paid and the FREE courses we offer.
Our Way Of Learning Works
We know what we have is valuable, people confirm this every day when they buy our courses. And we have over 250,000+ people listen to our Podcast lessons every month and more come back every month, so we must be doing something right!
Our honest view is if you want to learn to speak English fluently. We think you will benefit from our way of learning.