Learn More About Our Courses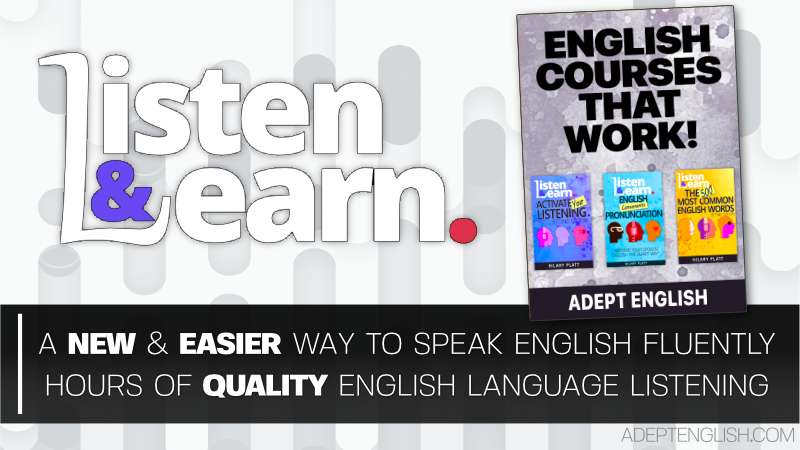 📝 Author: Hilary
📅 Published:
💬 1428 words ▪️ ⏳ Reading Time 8 min
Specialist Courses Designed Around Our Unique Way Of Learning to Speak English
Learn more about the Adept English specialist language courses. Each English language course is designed using our unique Listen & Learn way of learning to speak English.
Adept English Language Courses Overview
We have some highly recommended paid courses
Happy Customers

Only after I started using the course did I realise how crazy it is that in classrooms you spend 90% of your time learning English words and grammar rules. 10% of your learning to speak English, saying one or two-word phrases.

With you, I spend 100% of my time listening and understanding English conversation. I stopped translating from Arabic to English in my head. I just know the English rules automatically; you can hear it sounds funny when you get it wrong."

⭐ Roba Hasina - Hotel Desk Administrator
Even more happy customers...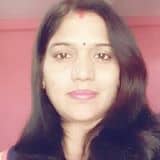 After learning English at school and doing some night classes to refresh my memory. I found I had remembered a lot of the vocabulary and grammar rules. But I couldn't speak a full sentence. I could understand some of the English on TV and Radio, but I could not keep up.

Things got much better after using your course. I can practice over and over while on the bus to and from work. I'm keeping up with TV programs and know this is the right way to learn to speak English.

⭐ Sandhya Chander - Call Center Operator
We also have a great, high quality English language course that's totally FREE
Adept English Has courses that help people in every stage of their career
You work hard and struggle to get results. Discover Adept English the modern way to learn
For people who want to speak English. Adept English is here to help with language courses that are unique, modern and deliver results.
Speak, English now, using our specialised brain training.
We get straight to the point of how you should learn to speak English, but we do it in an uncomplicated way that delivers results.
The simple way for new English language students to improve speaking English overnight.
Ask yourself do you want to ….
Be able to speak fluently with 1.5 billion English speakers.
​Get noticed by English speaking customers. Engaging customers fluently will help you sell yourself and more products and services.
Stop missing out on work social activity. Improve your relationships with English speaking work colleagues.
Take the stress out of a new job in an English speaking country.
​Escape a dead-end job and have international aspirations then you need to speak English fluently.
There are many benefits to the Adept English system of learning
| | Advantages | | More Advantages |
| --- | --- | --- | --- |
| 🐶 | Its a very different teaching method, better than traditional language courses. | 🐘 | The method is based on the functioning of the brain so it works with your brain, not against it! |
| 🦍 | You start 'thinking in English' first, so speaking in English is much easier. | 🐿️ | It works for everyone, you learn English like a child learning their first language. |
| 🦓 | The system helps you leverage your basic knowledge of the English language, and quickly become fluent. | 🦔 | The method stops you translating from English into your own language and back again. |
| 🐪 | This approach to learning is not hard work – and in fact, learning this way is enjoyable. | 🍰 | When you pay for the course it will arrive immediately in your email in-box. You can download the course and start straight away. |
So if you found us because you've already listened to one of our podcasts...
Many of you will be here because you have already listened to one of our quality English lesson podcasts. You will be pleased to know that our courses follow a similar pattern to the podcasts lessons. The courses are focused on audio lessons all in English, with a supporting transcript. Our language courses will sound and feel familiar.
But you may ask - I have all of these free podcast lessons, do I need to buy a course?
So what is the difference between the podcasts and our courses?
Courses contain conversations between more than one speaker, podcasts are always just one voice.
Courses have several recordings on the same subject. New vocabulary gets reinforced by hearing the same words in different ways.
The courses are more structured. They start off easy and become more difficult as you learn.
Courses give you real English conversations to practice listening to.
Courses are much longer than a 10 minute podcast, a course will have many hours of audio.
Courses come with, what we call, a 'Vocabulary explanation' which you don't get with a podcast lesson.
Courses target a specific area of learning how to speak English, for example; the most common English vocabulary, or English conversations or on English pronunciation.
Many people will be happy with podcasts when starting out, but if you want to level up your English speaking quickly then our courses can help you do this.
If you have not discovered our podcasts then your in for a treat!
If you haven't listened to one of our podcasts I recommend you do that right now. It's a free and easy way to see if you like the way we teach. You can listen to one of our podcasts right now and check to see if you like our Listen & Learn approach to helping you speak English fluently. Just choose a lesson from the list, and each one has an audio player so you can play the podcast lesson audio right now.
We have a lot of people listening to us right now, with over 3.5 million listens we must be doing something that people like!