Huge Podcasts Back Catalogue Mega Bundle
📝 Author: Andrew
📅 Published:
🎈 Updated On:
💬 855 words ⏳ Reading Time 5 min
Get The Mega Bundle Every Podcast Bundle Episode All In One Easy Download
Do you just want it all? Then why not pay a little more and you will get a huge bundle of hundreds of brilliant English lessons with free upgrades as they become available.
Click on the red BUY NOW button and you could be improving your English fluency today.
Why Is A HUGE Podcast Bundle Better?
Get everything we have in one simple download...

Podcast bundles let us package up all of the great lessons we've created since 2016. The mega bundle is a collection of all the Podcast bundles we have. It gives you a huge selection of lessons to choose from, you can create your own custom playlists.
You can focus on specific areas of your English language learning, for example maybe you want to focus on grammar, or maybe you want to focus on pronunciation, you could create playlists to meet your specific needs.
Download all of our English listening practice audio lessons with one quick and easy mega bundle. You can load up your mobile phone with over 35 hours of listening all in one go.
Every single audio lesson comes with it's own full transcript so you can follow along or look up words at your own pace.
If I Buy What Will I Get?
Instant Access To Your Files
Easy to download compressed (zip) files
Hundreds of Adept English podcast lessons. The mega bundle contains:

Over 35 hours of English listening practice audio
Every audio lesson comes with a full transcript for you to follow along with
If You have any issues you can talk to us and we will help support you
30 Day Guarantee
We give you a great 30 day money back guarantee. You can learn more about that here, in summary; "If you don't like what you bought just ask and we will refund your purchase."
The Mega Bundle Contains All Our Smaller Bundle Content
Currently we have 5 bundles of 50 English audio lesson episodes which adds up to a massive bundle of 250 English lesson episodes.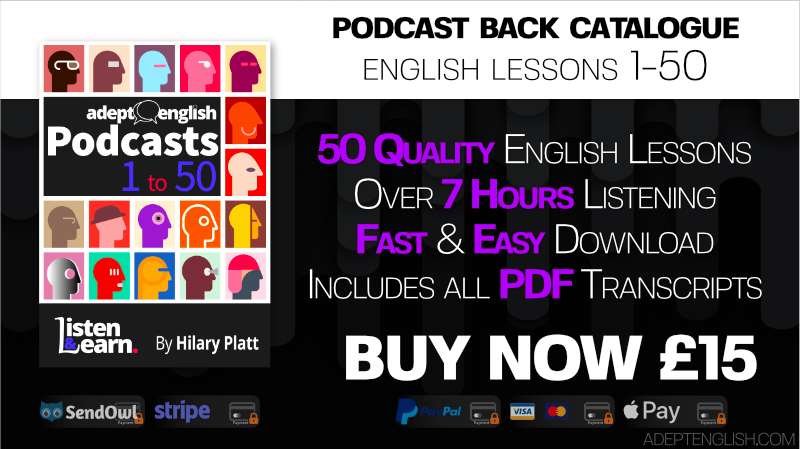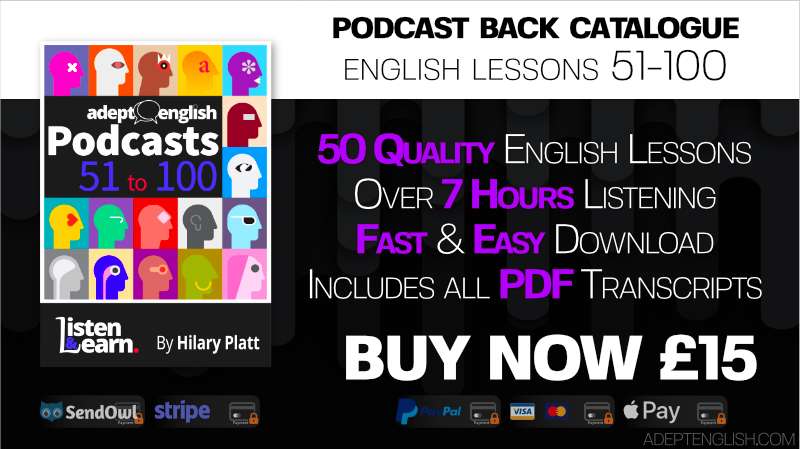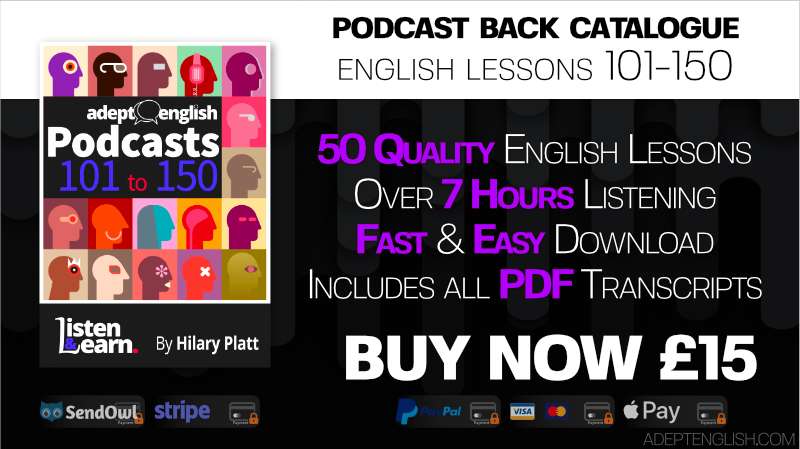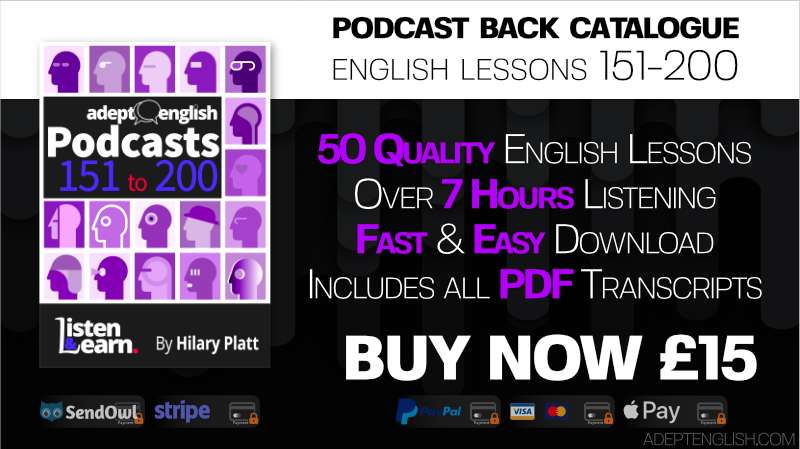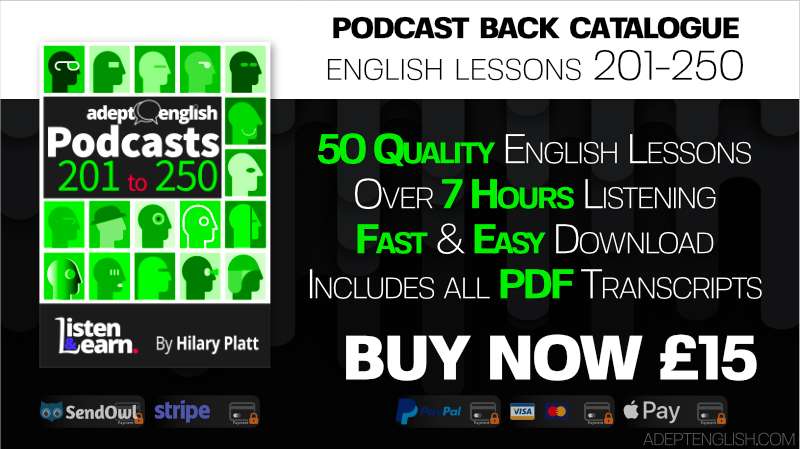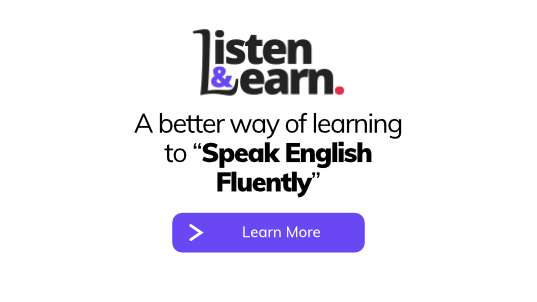 And every new bundle we produce gets included in the mega bundle for free.
The Mega Bundle Is Cheaper
The mega bundle is the cheapest way to to access all of the great Adept English podcast audio lessons. Not only is the mega bundle the most cost effective way to purchase our podcast back catalogue the good news is we also add all the new bundles for free.
That's right! Every time we publish a new bundle of 50, the mega bundle buyers get the new podcasts for FREE!
Buy Your English Listening Mega Bundle Now
Click on the red BUY NOW button and you could be improving your English fluency today.