The Adept English Listen & Learn System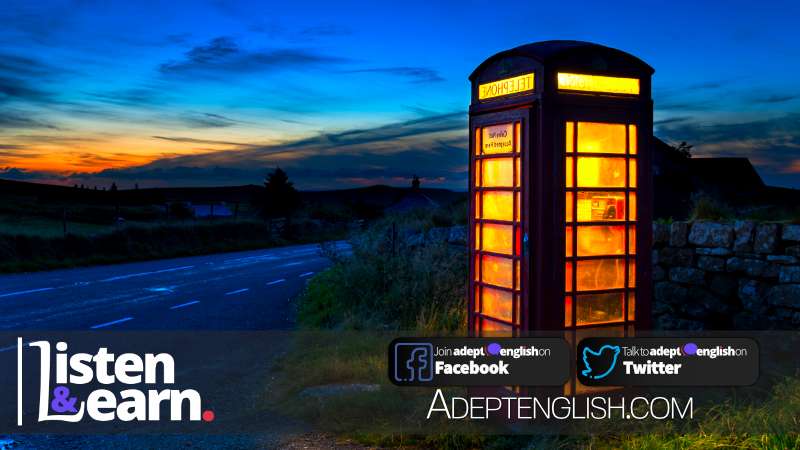 📝 Author: Andrew
📅 Published:
🎈 Updated On:
💬 866 words ▪️ ⏳ Reading Time 5 min
A Better Way Of Learning To Speak English
Adept English will help you learn to speak English through listening alone. We understand listening, and we know how to teach it. With us, you will learn how to listen to English in ways that are interesting and lead you to speak English fluently.
We Know What You Are Going Through
We've helped 100,000's of students learn to speak English using our listen & learn system. Seven days a week we talk to students and listen to the same pain and problems, over and over. We know what you are going through, we know the common problems, we know how to help you make progress in learning to speak English.
Stop Wasting Your Time
The biggest problem with learning to speak English today is being told to use a hammer (traditional learning approach to learning spoken English) to solve a problem that needs a screwdriver (specifically how are you supposed to learn to speak English).
One of the best comments we ever had from a lady who bought one of our English language courses was this:
Only after I started using the course did I realise how crazy it is that in classrooms you spend 90% of your time learning English words and grammar rules. 10% of your learning to speak English, saying one or two-word phrases.

With you, I spend 100% of my time listening and understanding English conversation. I stopped translating from Arabic to English in my head. I just know the English rules automatically; you can hear it sounds funny when you get it wrong."

⭐ Roba Hasina - Hotel Desk Administrator
It's true, if you have ever gone to a classroom to learn to speak English, you find that the actual time you spend listening and speaking in English is tiny compared to the amount of reading and writing you will do. If you want to speak English, you should be listening to native English speakers as much as you possibly can. 1 or 2 hours in a classroom is just not enough to make progress to speaking English fluently.
Try Before You Decide
We ask you to spend just a few minutes looking at our website, especially the podcast English lessons and our language course pages. You can immediately see if our new way of learning is going to work for you. Or you can try our free English language course.
We're On All The Cool Streaming Services
Look us up. We're on YouTube, Apple iTunes, Spotify, Stitcher, TuneIn and lots of other services for FREE, right now.
Our approach to learning fits around your busy lifestyle. All you need is some headphones and an audio player like your mobile phone and you can be learning English on your way to work, or learning English while you are doing the dishes at home. A huge advantage of our learning system being audio only, you don't need books to learn. Without the need for books you can be sun bathing with your eyes closed and still be learning English!
If Learning The Old Fashioned Way Is Working. Why Are You Still Looking?
If you feel you're not suffering and traditional English learning is working for you or think it's safer to continue using traditional techniques to learn to speak English, we're sorry we wasted your time. But before you go, ask yourself Why Are You Still Looking?
If you still have a questions about what we do and why we do it, you can look at our FAQ page and of course we are always are happy to answer your questions! Just e-mail us (email addresses are at the bottom of the webpage) - we try to respond to every e-mail. We also talk to people on YouTube and Facebook.
"Penny Wise & Pound Foolish," Robert Burton
We know students like you are spending a lot of money, ££££'s, on traditional learning courses & classes.
We are experts in teaching English listening, fluency, and pronunciation. We explain the learn to speak part of English much better than traditional courses for a fraction of the price. You can learn more about our English language courses here, both the paid and the FREE courses we offer.
Our Way Of Learning Works
We know what we have is valuable, people confirm this every day when they buy our courses. And we have over 450,000+ people listen to our Podcast lessons every month and more come back every month, so we must be doing something right!
Our honest view is if you want to learn to speak English fluently. We think you will benefit from our way of learning.