British English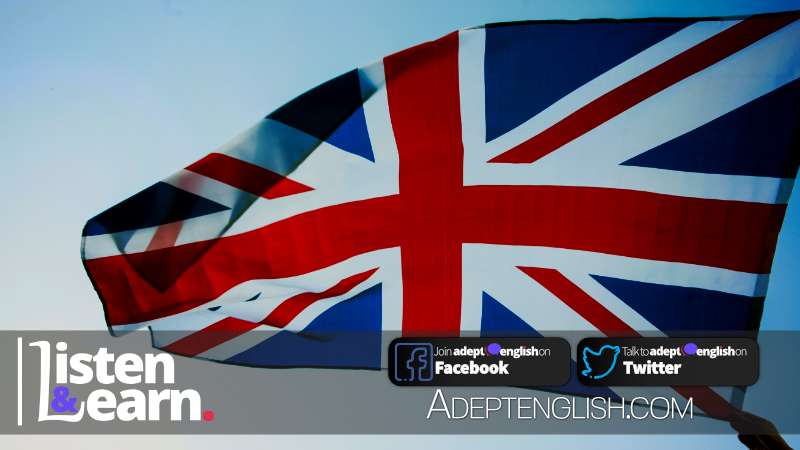 📝 Author: Andrew
📅 Published:
🎈 Updated On:
💬 875 words ⏳ Reading Time 5 min
Everything in English
Millions of people around the world speak English as either their first or second language. Depending on where you are you will hear English being spoken in many accents here at Adept English you will only hear British English being spoken - we are strictly British English only.
We design the Adept English system of learning to speak English to work for everyone, but you will find things easier if you already have a certain amount of English language skill. We would say just above Beginner level, this means you can read a little English. ​We expect you to understand and speak a small amount of English.
We can help English-speaking beginners as well
Not that the Adept English podcast lessons or language courses cannot help you if you have never spoken a word of English before. We believe that you would get more out of the teaching approach we offer if you have some basic English language skills at a High School level.
We also know that you can (if you want to work hard at it) just get started whatever your English language skill levels. It will take longer and it you will need to be much more patient with yourself. You can do it this way. We want you to succeed, so remember just ask us if you need help. Facebook is a good place to voice any issues you have, or if you have questions about a podcast lesson, then you can always leave a comment, we are always watching out for questions.
So how do I learn to speak English if I don't know any English?
Adept English is 100% focused on the speaking fluently part of learning the English language. If you cannot understand any English at all, then learning with our method is still possible, but you will have to listen to a lot of spoken English, nearly 10,000 hours to go from nothing to speaking English.
Most people who discover us and who enjoy what we do already have some basic reading and writing skills, with some limited ability to listen and understand spoken English. We offer that missing part; the support needed to help you go from reading and writing to understanding a little spoken English and then to speaking English fluently.
If you listen to us, you will acquire a South East England / London British Accent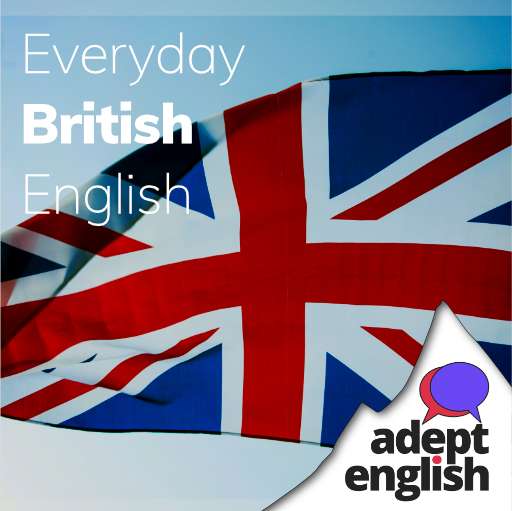 Wherever you learn to speak English, who ever you listen to, the voices and the accents of those voices, that you listen to will influence the accent you speak English with for the rest of your life.
Therefore people who learn to speak English with non-native English speakers end up with English accents that can be difficult for native English speakers to understand.
It's something that new English language learners think little about when they set off on their language learning journey. If I learn to speak English from someone with an Indian or US or Australian accent, that is the accent I will have when I speak English in the future.
If that's not a problem for you, great just jump in and start learning. If however you want a particular type of accent, for work or travel or whatever reason then being aware that here at Adept English we are using a native British accent allows you to make a more informed decision.
Risk free way to check if you like what you see and hear at Adept English
We think that before you decide who you will choose to help you in learning to speak English with. You should be able to try before us before you make any commitments. It should be like trying on new clothes, you want to try things on before you make a decision.
This is why Adept English offers you a completely Free English language course called the 7 rules of Adept English, a full and free 7 day English course. You can try it out and if you still think it's a great idea you can jump in and start using us.
Subscribe by e-mail for:
Free, 7 Day Speak English Course
7 Rules that will help you speak English fluently
Includes video, audio and PDF transcripts
A new & better way to acquire a language
If you don't like what we do then un-subscribe, every one of our emails has an un-subscribe button, and that's it your free again, we will not sell your email address or bother you again.
We are here because we believe in what we do, with students telling us what we do has helped them, we know your going to love it so come on! What are you wating for?