Read What Some Of Our English Students Have To Say About Us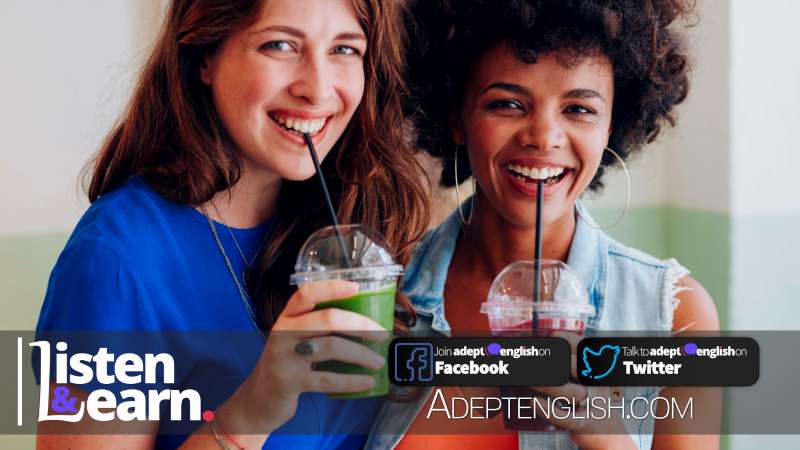 📝 Author: Andrew
📅 Published:
🎈 Updated On:
💬 1846 words ⏳ Reading Time 10 min
E-Mail Testimonials
Here we have collected some of the messages our students and customers have been kind enough to send us via email and kindly given us permission to share with you.
We always like to hear from our listeners, customers and people who have tried our Listen & learn system of learning to speak English fluently. If you have something to say please email us, good or bad, positive or negative, we try to respond to all messages sent to us.
We always treat your communication with us privately and with care. If you see something you don't want published, maybe you changed your mind, please just email us with the same email address as the original communication and we will remove it.
Egor - 24/09/2020
Hello Hilary! I listened to Adept English three months. I did that regularly every day.  That really helps me improve my understanding and increase my vocabulary.

I also bought your course "500 common words" and in my mind he works fantastic.

Thank you Hillary! I wish your course prosperity and I will recommend everyone who wants to learn English in no time ;-)

With Love from Russia. Egor.
Nicky - 23/09/2020
Hello Hilary  I am Nicky! 

I need to get something off my chest! I just wanted to say that your podcast is taking my English to the next level. I started listening to adept english at the beginning of the year and nowadays I want impatiently to every Monday and Thursday that a new episode is released. What I like most about this podcast is that I kill many birds with only one stone. What I mean with this is that I feel that listening to your podcast improves my listening, reading ( transcript), speaking and even learning new vocabulary expressions. On top of that, I enjoy listening to adept English because the episodes are dynamic, easy to understand and you cover interesting topics. 😊

I highly recommend adept English to anyone who is feeling stuck with their English or just wants to listen to something engaging!  Please keep up with the excellent work 

You are changing the lives of many students in a positive way  Kind regards 🥰 Nicky 
Zahir - 10/08/2020
Dear Hilary,

Thanks a million for sending me this wonderful free English Language Course. I'll listen to the full course and benefit from your golden seven rules and will soon buy all your amazing products, God willing.

Many thanks and keep up the great work, please!

Best regards, Zahir
Sergey - 20/07/2020
Hi, Hilary! My name is Sergey. I live in Moscow. Two times a week I really enjoy your podcasts. It helps me to learn English. Unfortunately, I started to learn English very late, but to speak fluently is anyway my dream. I have listened to your last episode, so I have a question. Why do your cats have Russian names? Is it >because they are Siberian ones? :)

Best Regards Sergey (Sergey was correct my lovely cats, Vlad & Misha are Siberian)
Leïla - 10/06/2020
Hi Hilary,

I have discovered your podcasts during the lockdown. It's really helpful for me. I am French and working in an international company with a lot of British people. As you can imagine, we only speak English. My manager was very impressed when I explain I will be in holiday I used the word staycation, he told me it was a nice word. 

I would like to tell you how I appreciate your free podcasts. I did not about scone cake I just find out this marvelous typical English cake, I will try the recipe and send you a picture, 

Many thanks, 

Leïla. 
Juan José - 9/05/2020
Good evening!

Hi Hilary, I just want to say hello.

I'm studying english since september last year, and so I'm listening a lots of podcasts. I'm learning American English because in my country (Costa Rica) it is the most common to use, however I prefer the British English and that is the reason I started to listen your beautiful, awesome podcast. 

Thank you for your professional and wonderful work and I send you a big hug in these difficult times.

Best wishes!
Marjolein - 15/05/2020
Dear Hilary,

Thank you very much for answering my question. And thank you even more for the wonderful podcasts. I love to listen to them. The subjects are interesting and your voice is pleasant to listen to.

Kind regards, Marjolein
Yuval - 12/03/2020
Hi Hilary!

My name is Yuval, and I live in Israel.

I send you this Email, because I just want to say thank you for your "Adept English" podcast.

I was searching for a way to improve my English speech and pronunciation for such a long time, and finally found out your method two weeks ago in Spotify.

I also downloaded your "7 rules" course and from that moment I couldn't stop follow your first rule, and listen to your podcast every day.

Thank you very much for all the time you spend to improve others...

Hope my grammar was as good as the way you taught me to speak.

With thanks and regards,

Yuval
Jishnu - 13/06/2019
Hi, Hope you're doin great in UK, its been a month I'm listening to your podcasts. It's really appreciable I could use those idioms in my day to day work life, Thanks for your great help, Looking forward for more podcasts from you as I'm going to prepare for IELTS.  Regards,  Jishnu 
Diego - 13/06/2019
Hello Hilary. I'm Diego from Argentina. I've been listening Adept English since 2017, so I've improved my english for sure. Thank you very much!! Have a Lively day. Cheers. Diego
Dalmai - 24/04/2019
Hello,

I want to take this opportunity to say thank you for your podcasts. I found Adept in Spotify last week while I was looking for "learn English". I must say "I love it". I really believe this is what I was missing in my way to SPEAK English. I just can't stop listening to your podcasts, they are instructed, enjoyable and very understood. I listen to your podcast when I wake up in the morning and in my way to work. Then during lunch, in my way home, cooking, doing dishes, walking the dogs 😀. My kids look at me wearing headphones (I never do that normally) and they must think I am in another part of the world, and yes, I am (I live in South Florida, EEUU).

Thank you!!

Dalmai
Jörgen - 24/04/2019
Hello Hilary.

Thank you so much for all free pod casts I can listened to. I'm an old Swedish man, 67 years old, I never have understand English, as young I had no endurance to learn me stuff, as quickly something was boring or difficult I stopped immediately. I always have feeling me worthless due to my bad English. For one and half years ago when I become pensioner I decided me to try learning me some English by my self, I started reading from an old English school book, it wasn't especial easy I had to translate so many words, but I stick at it and I repeat and repeat to I understand the whole text, I can't explain why I today have such an endurance but I'm really happy and proud. I work quite hard and I try to repeat and maybe learning me some new words almost every day. I have never been in England, I haven't venture that, I have been terrified if someone should try to speak to me.

Today I listened to your pod casts and I understand lots of them even if I of course not understand all. It is very good for me to listen on your pod casts, it helps me to get more comfortable and maybe some day I venture to visit London and perhaps I venture speak to someone in English.

My self confidence is much better now and I don't felling me worthless. It's not too late to start or learning anything new stuff. I'll stick at it with your interesting pod casts and hopefully someday I sitting on an English pub in London drinking a cold beer and maybe speaking to an English man or women.

Thank you so much for all interesting and fun pod cast.

Jörgen, Sweden
Felipe - 26/03/2019
Hello Hilary

Hope you're fine.

I'm a listener from Rio de Janeiro, Brazil.  I would like to thank you for helping me  improve my English.

You have a soft voice and it makes easier to understand the words and sentences. 

I have become a fan of yours, please keep going with this project. Haha

Best, Felipe
Kerstin - 10/02/2019
Dear Hilary,

I'm from Germany. I have been following your podacast for three quarters of a year. Now it's time to say "Thank you" for your interesting and enjoyable articles hearing every week during my gym workout. My understanding is much more better than to the beginning. You choose interesting and varied topics for your lessons, for instance about Frida Kahlo or "marmite". I visited the exhibition during a conference in November last year, because you told about your visit. (Now you can see it in New York!) It was absolutly extraordinary. Thanks a lot for the best hint ever. I saw paintings of Frida Kahlo years ago and have been fascinated by her ever since.

However, I don't only like your topics but also your clear british and pleasant voice. You explain the vocabulary very understandable. It's perfect for everybody with advanced skills but not enough practice.

Whatever will happen in the future, I very much hope that we will remain as brothers and sisters even after the Brexit. We are bonded by our centuries-old history of ancient Europe and have more common than something that separates us! Keep in touch!

Thank you very much again for your very honorable engagement and support! I'm looking forward to hear you again tomorrow. Have lovely day!

Kind regards, Kerstin
If You Have A Comment Send It To Us
We are genuinely interested in what you have to say, we don't assume we know it all and we like to learn about what we are doing right and anything we are getting wrong.
If you would like to tell us about your experience please just email us, our email addresses are at the bottom of every page on this website. We try to respond to every email we receive.