See What Our Facebook Community Reviews Say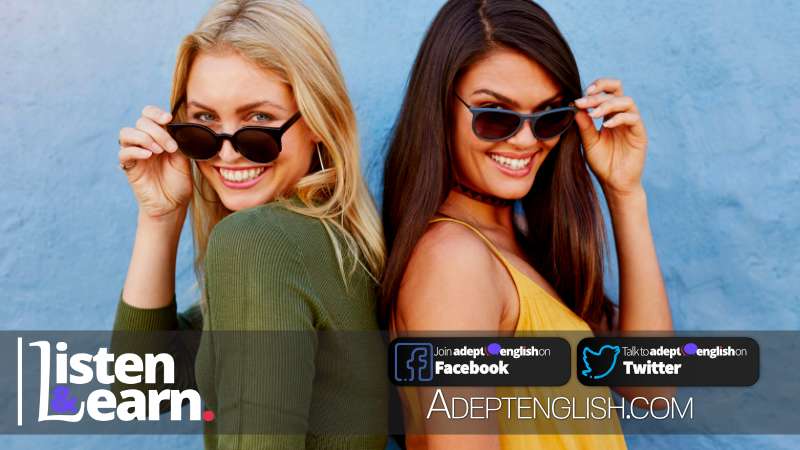 📝 Author: Hilary
📅 Published:
🎈 Updated On:
💬 801 words ⏳ Reading Time 5 min
Facebook Reviews
Adept English has a Facebook page where we post all of our latest English lesson, videos and transcripts. We try to make ourselves available to answer questions and listen to what people have to say about Adept English, our listen and learn system of learning and just about anything else related to learning to speak English fluently.
One of the features of Facebook, is that people can review our page and rank us with a number of start between 0 and 5, as of May 2020 we have ascore of 4.9 out of 5, based on the opinion of 15 people. We just wanted to share what people have said about us.
Vic
I'm enthusiastic about learning English. Hopefully adept english will help me hone my English skills. I really like the variety of English topics Hilary posts on the podcast twice a week. Thank you very much. At the moment, I just started on Course One. I will let you know how well I progress on the course.
Lucas
Adept English is an very interesting way to be updated on global topics and to improve the English fluency. I believe thay the most important fact here is to be constant. I try to listend every day. According to my personal experience, results are more than good.
Marina
Adept English keeps you updated in a pleasant effortless way, you learn without realising it. The right dose of English twice a week.
Denaura
Very interesting and effective way to improve comprehension of English language. It really helps ears and mind to set into English. Nice the idea of the short podcasts and very enjoyable che variety of themes. Looking forward for a course n. 2!!
Marina
This course is help me a lot, I recommend for everyone that need to learn English. Thank you Adept English (Hilary) for help us this way.
Thays
I am very grateful for the existence of Adept English, I got to know the content through searches to study English and since then I have been listening to podcasts and reading. I currently live in Europe for 2 years and I couldn't speak and understand English, I felt bad about it. But today I study every day and now I feel confident to deal with the issues on a daily basis. Thank you so much for all this incredible class material and that made me believe that it is possible to speak and understand English. 🥰
Please Review Us
If you use Facebook then please take some time to visit us at our Facebook page. We are always listening to what people have to say, maybe it's a podcast suggestion or some questions about what Adept English is. Whatever the reasons if you post a message to us or commincate via the comments on a Facebook post we will try to get back to you with a response.
If you want you can also review us.. We want to hear what you think about us.