Discover What Our English Language Students Think On Youtube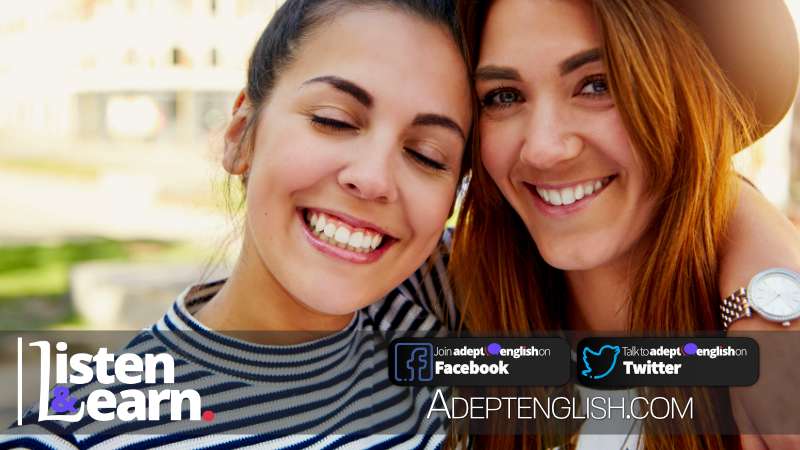 📝 Author: Hilary
📅 Published:
🎈 Updated On:
💬 1851 words ⏳ Reading Time 10 min
YouTube Comments
One of the changes we made in 2019 was introducing our audio podcasts to YouTube we did this so we could add our custom transcripts, that ship with every podcasts, to the audio and produce a video where you can listen and follow along with the English subtitles. We explained why in this blog post and it's the main reason we don't think you need a special mobile app to use our system of learning.
Well YouTube has, along side the like system, a comment system, and we noticed people were starting to comment on our work and our ideas, so we thought you might like to hear what they have to say.
Essay
This was such a big post we've included it here as I couldnt screen shot it all!
Dear Hillary, thank you very much for your great podcasts! I have nearly listened to all of them now while cleaning my apartment with my bluetooth earphones on! I especially enjoyed the latest two podcasts of last week, this one about the rooms in a house and also the one about the chernobyl mini series - although I am not a beginner, I learnt new vocabulary and it was just very enjoyable to dive myself into these contexts!

During the past months of "the C-crisis" and a lot of free, lonely time spent at home, I tried to use the opportunity to reactivate and intensify my English. So I luckily found your podcasts which not only provided good English lessons, but also many different topics which were just interesting to think and learn about. Apart from that - and as a cherry on top - it started to seem to me as if meeting a new friend regularly, learning what your life is like, what you are interested in, which thoughts, worries, challenges and activities you share! Thank you so much for the pleasure, knowledge, insight and connection you convey 🤗💛

Here are some topics and vocabulary in context which would interest me a lot in your future podcasts: Life in the UK (how did and do people think about the Royal Family, e.g. Harry and Megan's marriage and "exit"; what are peoples' memories looking back on Diana's story and death; ...); what about fashion (e.g. how has the way people dress changed during homestaying due to the pandemic lockdowns?

People might tend to dress more comfortably now, wear less high heels, more jogging trousers and even little or no make-up and might chose a simple and practical ponytail over fancy hairstyles now because there are less opportunities where we have to "present ourselves" in offices, clubs or bars; what are your thoughts about the beginning fall season (there might be less or no public feasts like Halloween, or fairs, or Thanksgiving events) and what in general do people in the UK or elsewhere enjoy doing especially during the fall season (reading cozy mysteries or crime novels, sitting on the terrace or porch wrapped in a blanket with a cup of tea or wine, start to crochet a scarf or do other handiwork crafts, cook soups, etc); what about English mysteries and crimes, the fascination of e.g. the Jack the Ripper cases, the novel "Dracula", the Sherlock Holmes mysteries...

I have millions of ideas and topics that would catch my interest ☺️ And in addition, I would love to hear more about places, cities and landscapes of the UK (e.g. Hastings, Brighton, Oxford, Cornwall,...).

But no matter on which topic: Please keep going on and never stop this wonderful podcast and THANK YOU for all the effort and work you invest to help, please and inspire your audience!! 💐🤗💛

Best wishes and lots of love from Germany 🙋🏻‍♀️💫
Symonsen
Excellent! Since I start a watch your videos, my conception about learn english change a lot! I´m follow all steps that you learn and I can fell my english much better than day by day. Congrats!
Morteza
I have used my free time in lockdown for improving my cooking skills, and funnily enough, now I not only don't miss restaurants but i have realised that foods could be far more delicious than I used to eat in restaurants!!.

Moreover ,My wife is kind enough to do my hair.All in all, Thanks to God, lockdown was not that bad for me, playing with cats, spending time with family, resuming procrastinated chores, you name it. Although I sincerely hope this horrible virus gets eliminated with its catastrophic effects. ... Since you are an authentic English speaker, I always try to take advantage of your speaking and pick up some useful chunks of language. I take a note from these chunks and try to use them in the following days. After a while, I will be able to use them automatically and unconsciously.

This time: JUST AS YOU WOULD IF YOU WERE A......
Andreas
Thank you so much! Exactly what I was looking for. Really enjoying your podcasts and your beautiful voice...
Micael
You have a lovely accent Hilary. I like to hear you when I'm driving to work. It's almost an exercise of meditation. And yeah, I'm Brazilian and lived different parts of my country and this changed the way I speak. It's part of me now. Part of my history. I hope this can occur in my English personal experiences, too.
Asia
Thanks God. I have found the best channel for learning English on YouTube.
Mitchell
GREAT! I listen everyday a podcast, read the transcript and then the words I find difficult to speak, I will repeat a couple of times, write them down etc... and words I don't know I will look up on the Internet with synonyms in the same language! This is much, much better than English courses on a school. Thank you Hilary.
Bella
Amazing, I'm from Albania and you are really helping me to learn English. Thank you.
Boubacar
Thanks ever so much Hilary! I'm Boubacar from Guinea Conakry
Damaris
Thank you so much for your podcast!!!! I've just learnt the idiom "a storm in a teacup" I just loved it!!!
Jinny
Good podcast
Mohammed
Hello Hilary, Thank you so much for your great videos.
Mohannad
Thank you so much for your great videos.
Murat
Hi Hilary, Good to see you here in first time. So. I often listen to your podcast in my phone everywhere and every time. Thanks a lot for everything.
Suleyman
What a great job you are doing... Simple and very effective. You changed radically my view to English learning and I improved myself a lot with such a short time with your 7 rules and podcasts. I bought your courses also, but more important than that you are providing these amazing podcasts freely, nearly 300, short and funny, effective. This is great! I am surprised to view amounts but not matter...